FIGHT. DIE. FIGHT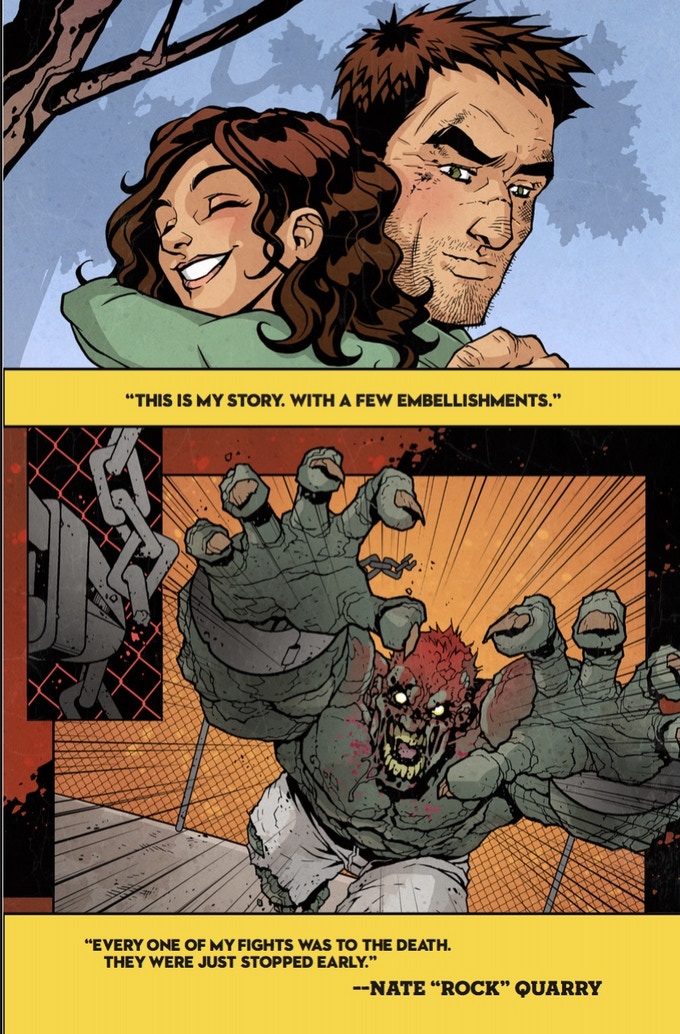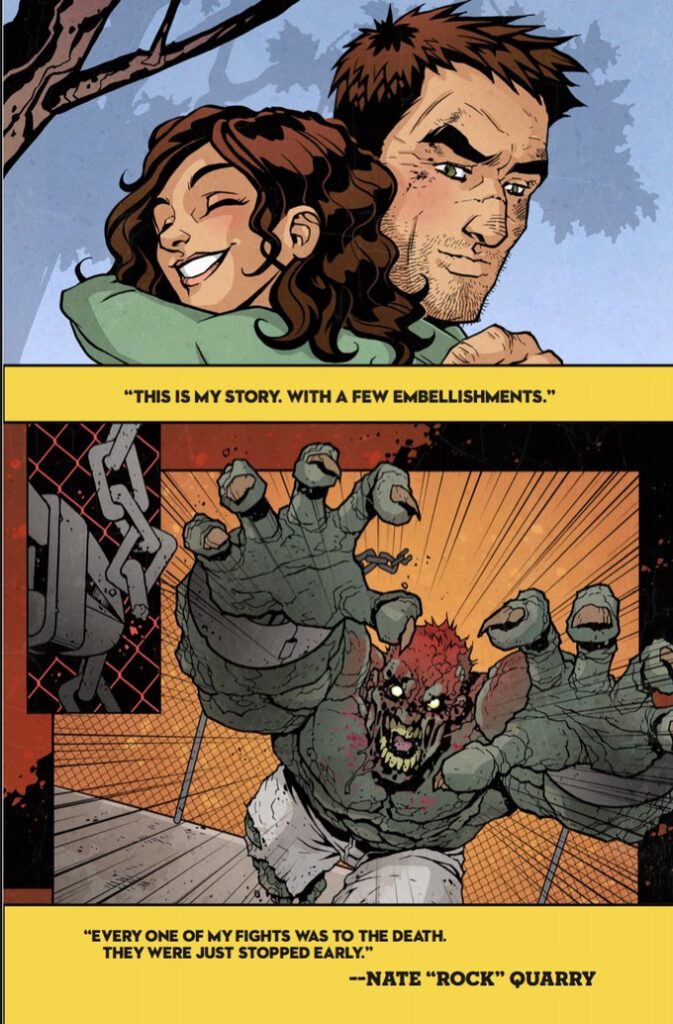 A washed up fighter well past his prime, Nate "Rock" Quarry is in the midst of a global pandemic with one final dream: to ensure that his little girl doesn't end up like him, broke and broken.
Once competing in front of millions, he now fights in the grimy underground arena of ZOMBIE CAGE FIGHTING.
Not for a title…not for glory…but for his life and his daughter's future.
What is Zombie Cage Fighter?
"This is my story. With a few embellishments. Every one of my fights was to the death. They were just stopped early" –Nate "Rock" Quarry
Zombie Cage Fighter is an Autobiographical Horror story based on the creator, Nate "Rock" Quarry's life.
The Zombie Cage Fighter story is that of an aging MMA fighter, trying to find a way to make ends meet as a single father. Set in the world when zombie outbreaks are popping up around the globe, but before the full zombie apocalypse. A time when zombies are more of a nuisance, used for political advantages, & business opportunities.
What is a father willing to sacrifice for his child to have a better life than himself? What legacy do you leave by fighting in the underground world of Zombie Cage Fighting?
This is not just another Fighter's story. This is a story of one's legacy, love, fighting, sacrifice, and fatherhood.
Where does a fighter go when he can no longer hang in the big show?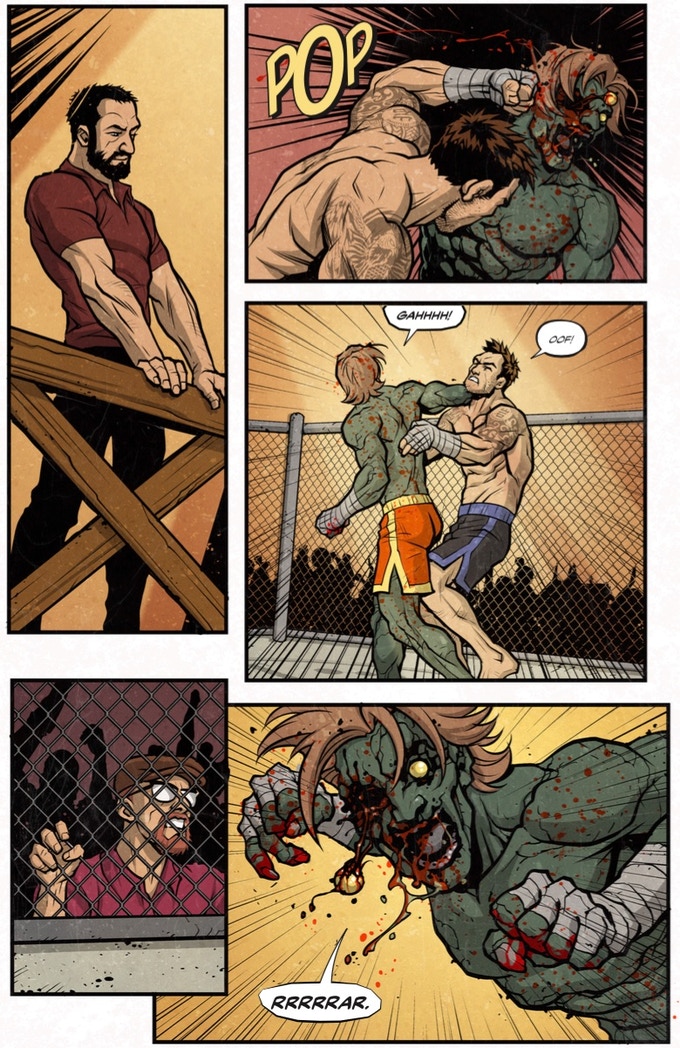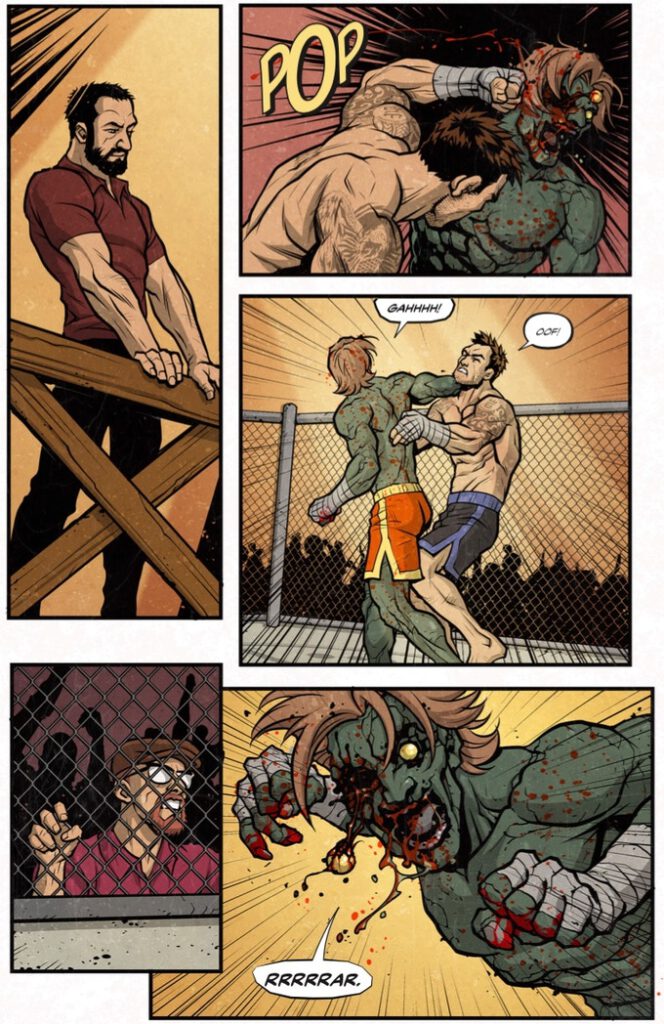 Featured ZCF Products